Bioanalytical Services | Laboratory Services
Altasciences' bioanalytical team specializes in assay development, method development services, mass spectrometry, gene therapy bioanalysis, immunology, biomarkers, flow cytometry, and PCR, from discovery to preclinical to Phase IV. Our team of experts operates in three strategic locations near our preclinical and clinical sites, providing the full-service resources to meet your everyday requirements. Whether as a stand-alone service or part of an integrated program, we aim to provide top-quality data for TK, PK, and PD determinations to support your preclinical and clinical studies.
Experts in Laboratory Services
We offer a full range of bioanalytical services conducted in state-of-the-art, purpose-built laboratories at our locations in the U.S. and Canada, with designated containment level 2 areas for work with Risk Group 2 pathogens. Staffed by highly-skilled analysts, with shifts running 24/7 (as needed), we have the capacity to run up to 720,000 samples/year, large and small molecules, with monitored storage (fridges and freezers). Precision bioanalytical services are available as a stand-alone, or part of a package of services.
260+
HIGHLY TRAINED
SPECIALISTS
720K+
SAMPLES CAPACITY
PER YEAR
685+
ASSAYS COVERING
650+ MOLECULES
Bioanalytical Services
We have the solution for all of your bioanalytical needs. Our state-of-the-art laboratories are fully equipped and staffed to perform individual assays and support your preclinical and clinical studies. Most importantly, we ensure the success of your projects by anticipating challenges throughout the process.
Translational Biomarkers

Support both preclinical and clinical studies covering many disease indications, such as oncology, metabolic disease, neurology, diabetes, inflammation, and more.

Microsampling

Microsampling (the use of low volume blood draws) supports preclinical and clinical trials with less invasive procedures that deliver the same scientific accuracy and precision.

Flow Cytometry

In-house flow cytometry expertise for accurate, efficient cell counting, biomarker detection, and protein engineering tasks for preclinical and clinical studies.

Oligonucleotides

Altasciences has expertise in the development of highly sensitive bioanalytical assays for the quantitation of oligonucleotides in complex biological matrices such as eye, liver, or brain tissue, adapted to the different critical parameters of your preclinical and clinical studies.

Platforms

From small to large molecules, as well as sample preparation automation, Altasciences can help you expedite your study or program, with precise and quality data with a list of our state-of-the-art platforms.
Mass Spectrometry and Ligand Binding
Our unique array of platforms and large list of validated assays ensures the most effective methods for your individual programs.
Our preclinical and clinical laboratory space, in both the U.S. and Canada, includes the following:
Designated containment Level 2 (CL2) areas for work with Risk Group 2 (RG2) pathogens. Because of our work with NHPs, our preclinical site has BSL2 designation for various species. Our bioanalytical services analysts are available 24/7 depending on your program needs, to ensure that we process your samples within agreed-upon timelines.
From discovery to preclinical and clinical pharmacology, we work in accordance with GLP and current FDA/EMA guidelines for both small and large molecules, including immunogenicity and biomarkers. Each bioanalytical validation and phase for sample analysis has an assigned bioanalytical principal investigator.
We have experience with a wide spectrum of biological matrices in both animal species and humans, including:
Feces
Tissues
Cerebrospinal fluid
Vitreous humor
Our capabilities include supporting microsampling (Mitra® VAMS®) and dried blood spots for preclinical and clinical programs.
Assigned bioanalytical services study personnel maintain open and constant communication with key stakeholders through regular conference calls and data sharing, adjusting, and managing the project progression as needed.
Laboratory services include:
Mass Spectrometry (LC-MS/MS)
Extensive experience with small molecules has provided an extensive in-house database of 685 assays, with more being added all the time.
Small molecules, peptides, proteins, oligonucleotides
Experience with labile metabolites, endogenous compounds
HRMS equipment
Nanoflow, microflow
Principal Investigators with anesthesiology, urology, and pediatrics specializations
LC-MS/MS
We leverage our decades of experience in LC-MS/MS to successfully transition our competencies to peptides, proteins (intact and surrogate peptide quantification), monoclonal antibodies, and antibody-drug conjugates for both preclinical and clinical stages of drug development. We are adept at performing automated immunoaffinity sample preparation, and producing high-throughput assays with impressive sensitivity.
Our capabilities are supported by over 30 LC-MS/MS instruments, including Sciex 5000, 5500, 6500+, and Selexion with Nexera UHPLCs. Our HRMS include the Sciex 5600, 6600, and ThermoFisher Q-Exactive. We have micro-flow and nano-flow capabilities for the front end of our HRMS systems.
Ligand Binding Assay
Wide range of large molecule bioanalytical capabilities, using both ligand binding and mass spectrometry platforms.
Electrochemiluminescence
MSD Imager
Immunogenicity assays
Quantitative ELISA assays
Biomarker panels
Cell-based assays
Flow cytometry
Gene therapy
LIGAND BINDING
Our ligand binding group offers support for Immunogenicity, PD, PK, BE, and biosimilar studies for both preclinical and clinical stages of drug development.
We have nearly a decade of experience with small and large molecules, such as oligonucleotides, small peptides, chemical elements, proteins, bi-specific antibodies, monoclonal antibodies, and antibody-drug conjugates. Depending on the level of sensitivity, complexity of your drug, or the need to multiplex or have a high-throughput sample analysis for your study, our scientists will propose the most suitable equipment for your needs.
Our ligand binding assay types:
Immunogenicity assays:

ADA: screening, confirmatory and titration
nAb by non-cell based and cell-based assays

Quantification methods using various platforms
Hybridization ELISA/ECLIA of various types (ligation, dual hybridization)
Functional cell-based assays
Biomarkers
Cell lineage and functional immunophenotyping by flow cytometry
PCR analysis (Droplet digital PCR, Quantitative PCR)
Cytokine/Chemokine Analysis
Electrochemiluminescence (ECL)
Our ligand binding equipment includes:
Mesoscale S600 Electrochemiluminescence Sector Imager
BioTek Synergy H4 Multimode Plate Reader using Absorbance, Fluorescence, or Luminescence
Luminex 200 System
Simoa HD-1 Analyzer
BioTek EL406 Microplate Washer/Dispenser
BD Biosciences FACSCantoTM II Cytometer
SpeedVac for tissue extraction
Percellys® Evolution Homogenizer
Other
Transgene expression and RNA analysis
Cell lineage and functional immunophenotyping by flow cytometry
Droplet digital PCR
Quantitative PCR
Antibody and antibody-drug conjugates
Translational biomarkers
Altasciences' Bioanalytical Laboratories
Over 260 highly skilled bioanalytical experts
From discovery to preclinical to Phase IV — Method development services, validation, and sample analysis
Capacity to process over 60,000 samples per month
Small and large molecule program support
In-house database of over 685 assays covering over 650 molecules
Expertise in many specialized areas

PCR
Immunogenicity
PBMC
Biomarkers
Cell-based assays
Assay Development
and more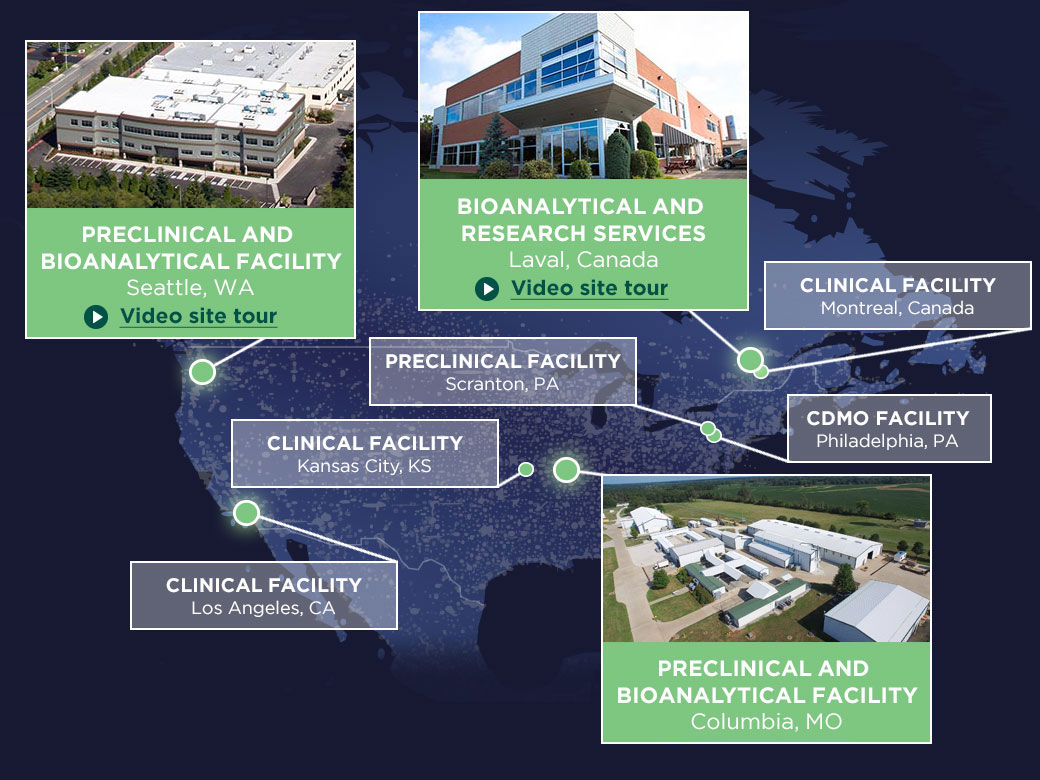 THERAPEUTIC AREAS
Our deep expertise and capabilities in a broad range of therapeutic areas encompasses preclinical and early clinical studies for both small molecules and biologics. We can manage your entire program, as well as provide comprehensive support research services and bioanalytical expertise.
Bioanalysis - FAQs
Are your bioanalytical services adaptable to different drug development program requirements?
Our bioanalytical services are entirely flexible. You can partner with us for stand-alone analysis of your samples, or we can conduct our precision bioanalytical services as part of a full drug development package. We offer LC-MS/MS, ligand binding, or hybrid processes for your large or small molecules, including specialized large molecule LC-MS and a dedicated ligand binding lab space, for preclinical and clinical samples. We also offer nonclincal laboratory services, such as anatomic and clinical pathology, and toxicokinetics.
How long has Altasciences been providing bioanalytical services?
We have been delivering excellence in bioanalytical services for more than 25 years, and we have more than 200 experts working at our labs. With shifts running 24/7 if needed, our laboratory teams are able to process as many as 60,000 samples per month.
How does Altasciences ensure optimal communication between their clients, and their bioanalytical services teams?
Every project Altasciences takes on is managed by a Bioanalytical Principal Investigator, who works hand in hand with you through every step of the project. We ensure accurate and complete capture of your requirements, so that you only have to Tell Us Once™.
Do your laboratories have the capability to handle specialized projects such as microsampling, gene therapy, oligonucleotides, etc?
Yes, we can accommodate your bioanalytical or preclinical needs for biologics, gene therapies, oligonucleotides and other precision requirements. We have state-of-the-art equipment, and highly skilled experts for your specialized needs such as large molecule LC-MS/MS, ligand binding, gene therapy analysis, and microsampling. We also have designated containment Level 2 areas for work with risk group 2 pathogens.